IRIDA 0.16.0 Released
The 0.16.0 version of IRIDA has been released! Download the new version on our downloads page.
SISTR
First is the inclusion of the SISTR: Salmonella In Silico Typing Resource pipeline into IRIDA. This pipeline can be launched similar to the existing SNVPhyl and assembly pipelines, and can also be enabled to be ran automatically for newly uploaded data.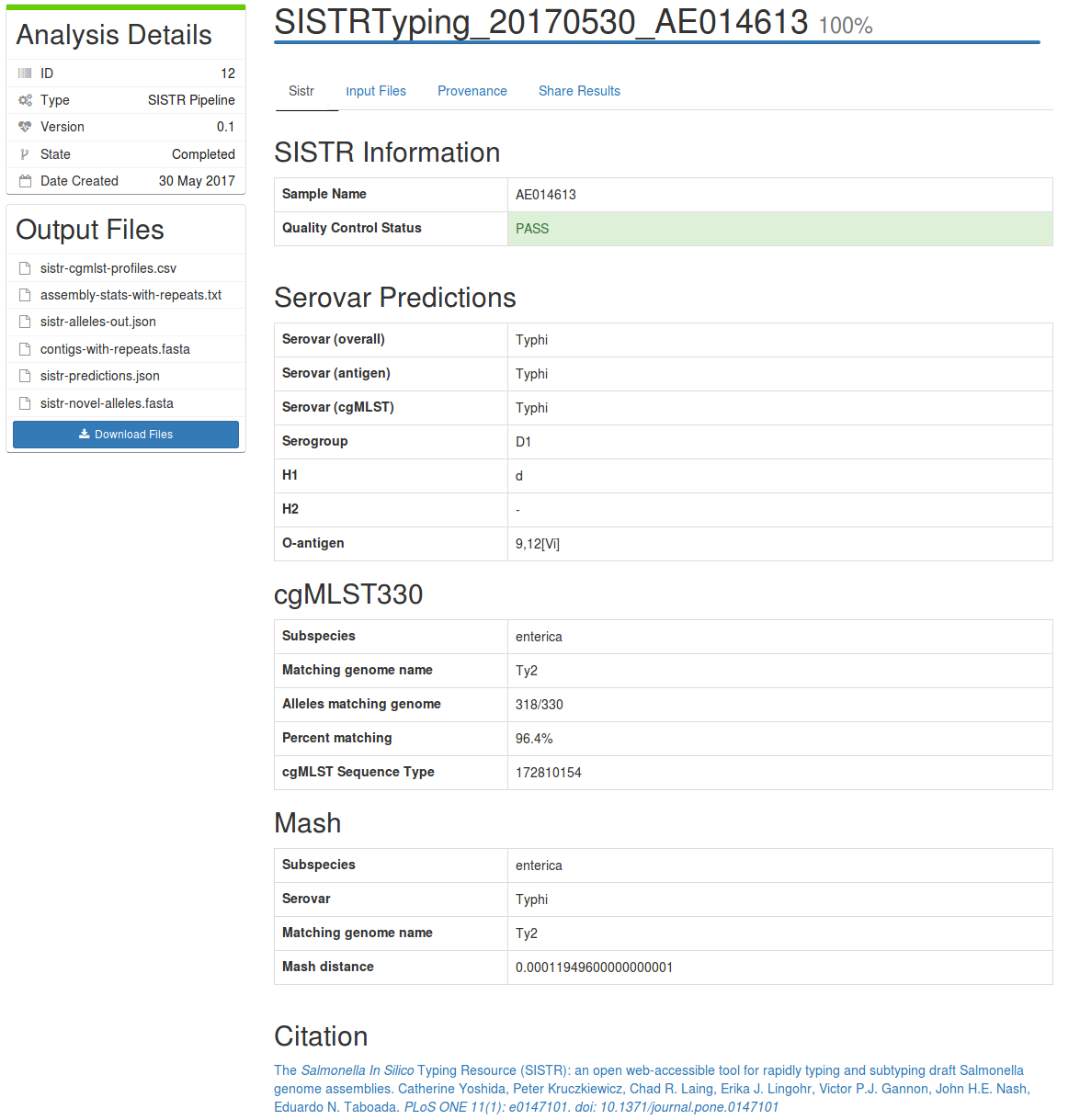 Full documentation about using SISTR in IRIDA can be found in the IRIDA documentation. See more about SISTR at https://lfz.corefacility.ca/sistr-app/. Big thanks to Aaron Petkau and Peter Kruczkiewicz for their work on making this possible.
Settings Panel
The next major feature in this release is the addition of a settings panel for projects. This settings panel was created to clean up the number of tabs at the top of the project page.

This settings panel will contain the following features:
Processing – launching automated pipelines & QC settings.
Members & Groups – managing users on the projects.
Associated projects – manage the other projects related to this project.
Reference files – add or remove reference files from the project.
Remote – manage the synchronization settings for the project (synchronized projects only)

Other updates
The software SPAdes has been updated in all workflows to version 3.9.0.
The parameters to Prokka were changed to avoid crashing when a contig (and so sample) name was too long.
Full IRIDA changelog for this version can be seen at https://github.com/phac-nml/irida/blob/0.16.0/CHANGELOG.md