IRIDA 0.19.2 Released
IRIDA at has been upgraded to version 0.19.2. This release has a few new big features.
Search
IRIDA has added a global search to the top of every page in the site. It is currently quite basic, but should help you get to your projects and samples quicker. Enter a project or sample name or ID to quickly show a list of search results.
Results will be grouped by "Projects" and "Samples". Click the tab to view the appropriate results.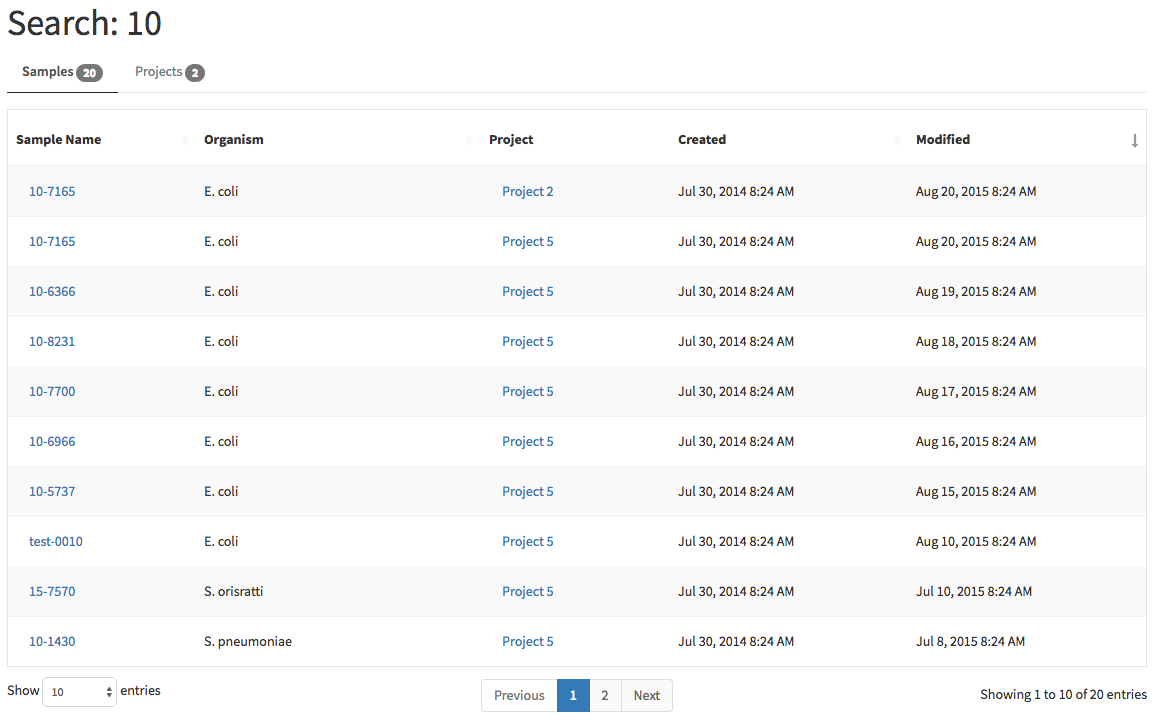 View the search docs at https://irida.corefacility.ca/documentation/user/user/dashboard/#search
Assemblies
Assemblies can now be saved alongside sequence files in a sample. Currently assemblies can only be created by the assembly and annotation pipeline. This is the first step in adding the ability to use assemblies as inputs to analysis pipelines which will be coming in a future release. All existing "Automated Assemblies" have been converted to assemblies in their samples.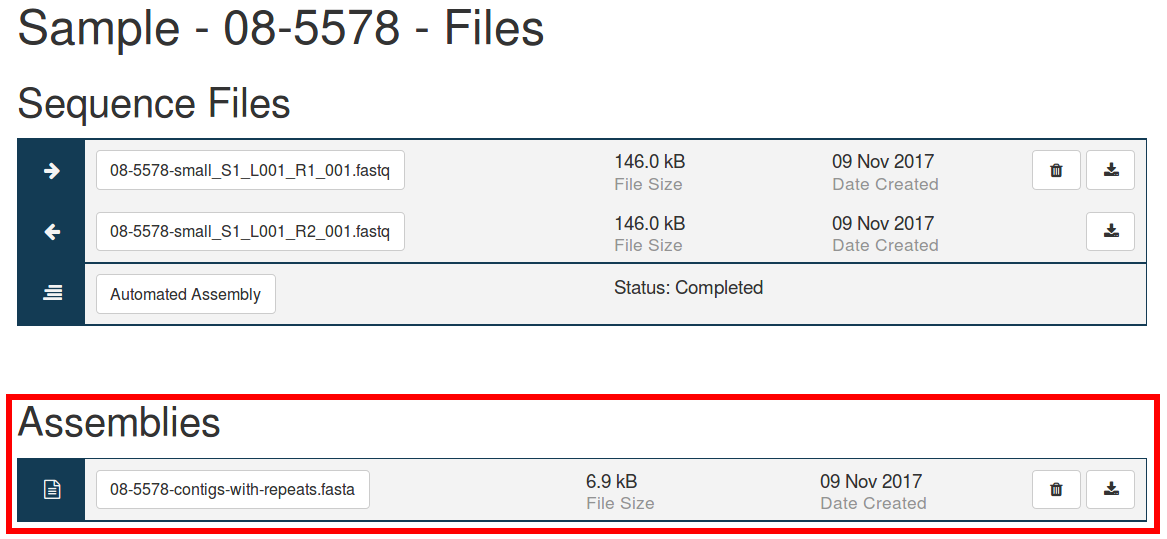 To save an assembly, click the "Save Results to Samples" check box when launching an assembly pipeline. Soon this box will be used to save additional information such as metadata back to samples.
See documentation on IRIDA assemblies https://irida.corefacility.ca/documentation/user/user/samples/#viewing-genome-assemblies
Other Updates
NCBI uploads automatically retry after failure.
Fixed project sync settings from resetting themselves.
Fixed issue with exporting csv and excel from Project > Samples pages.
Full IRIDA changelog for this version is available at https://github.com/phac-nml/irida/blob/0.19.2/CHANGELOG.md
For any questions with this new release contact the IRIDA team.